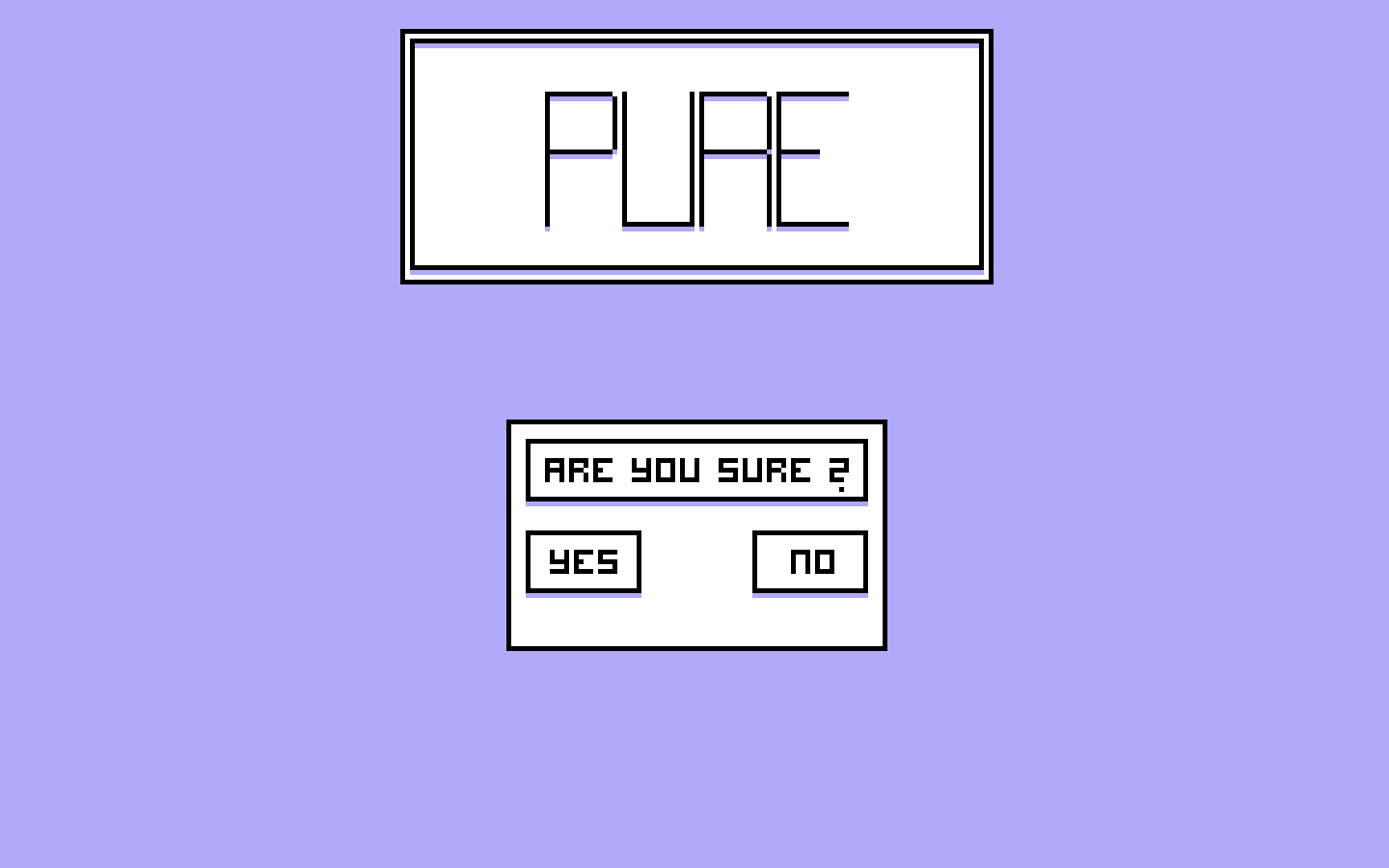 Pure - UI Prototype
A downloadable UI Prototype
This interactive UI prototype was made for the UI Design module at Brunel University, London. In this module we needed to create two prototypes, one for mobile devices and one for consoles. This is the console prototype, designed to work on a pc but also on other consoles such as ps4 or xbox.
The mobile one, depicting a visual-novel / dating sim kind of game can be found here: https://walcz.itch.io/sweeti
My goal for this prototype was to create a very simple, 8-bit styled UI for an adventure game. I wanted the experience to feel very nostalgic to older generations of games but also to have an air of modernity to it. Even though the challenge of creating so many screens in a short time was already quite challenging I decided to add extra challenge for myself and decided to only use 3 colours: black, while and biolet.

In the end I am very happy with the outcome, with how clean yet detailed it turned out.
Install instructions
Just download and unzip the file and open the HTML file :)